Wembley Stadium lights up for Alfreton Town
Thursday May 17, 2018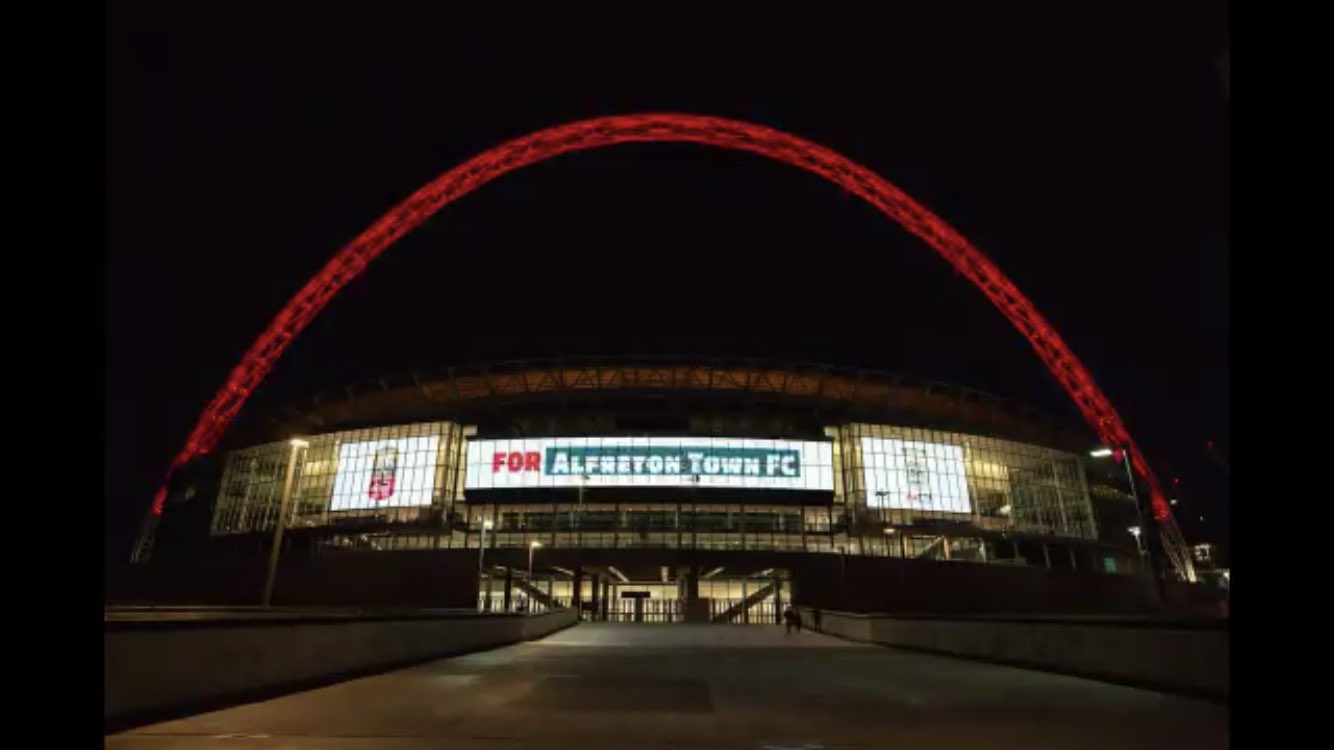 Ahead of this weekend's FA Cup final between Manchester United and Chelsea, Wembley Stadium has lit up its famous arch for all 737 teams that featured in this season's competition, including Alfreton Town.

This year's competition involved over 11,000 players and resulted in over 3,000 goals and saw us progress to the Third Qualifying Round.
Prior to this weekend's final, the famous arch and big screen at Wembley lit up to celebrate every club that featured in the tournament with the arch displaying the red of Alfreton Town.
The picture above gives us all another proud moment of our Club and a picture to savour ahead of the new season!