ATFC donate signed shirt to Pathways of Chesterfield
Wednesday Nov 7, 2018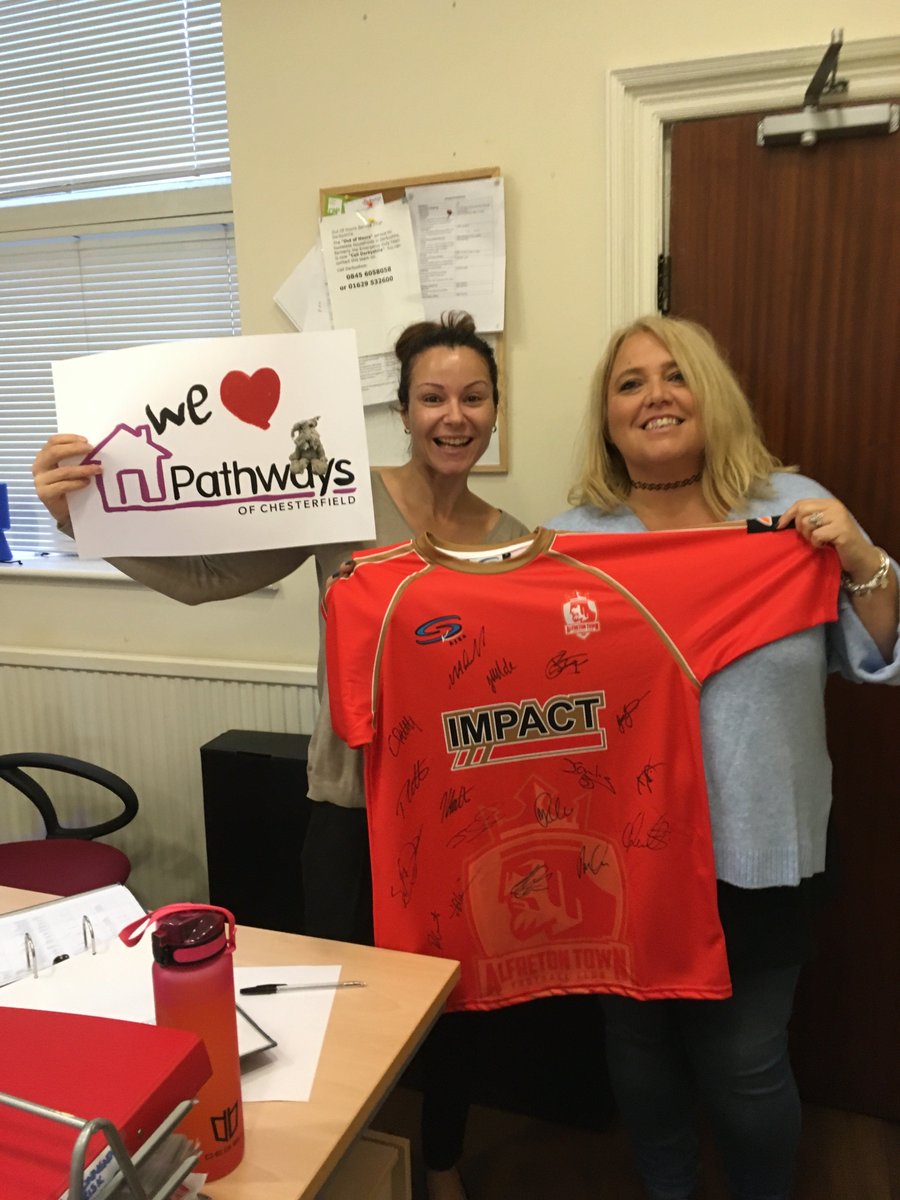 In picture: Sarah (Mental Health Nurse) and Michelle (Housing Worker) holding the ATFC signed shirt
ATFC are proud to confirm that we kindly donated a signed home replica shirt to the fantastic charity, Pathways of Chesterfield.
The Club were contacted by Andy Reaney who works for the charity; Andy has worked within NHS and 3rd sector settings for 18 years and has had a wide variety of experience within drug rehabilitation and psychological therapy.
ATFC were delighted to be supporting the work that Pathways of Chesterfield do, which involves helping the homeless and supporting those who are at risk of being homeless.
The charity work within Alfreton and the surrounding areas, where homeless people are able to access accommodation.
The club donated a signed replica home shirt to show our support for the fantastic work that takes place and also act as an inspiring symbol to encourage conversations about football and allow Pathways of Chesterfield's clients to recognise that they are not alone.